CCF's Grantmaking for Social Justice in 2020
2020 was an expansive year for Common Counsel Foundation. Our community is growing, welcoming new donors, movement and funder partnerships, and staff.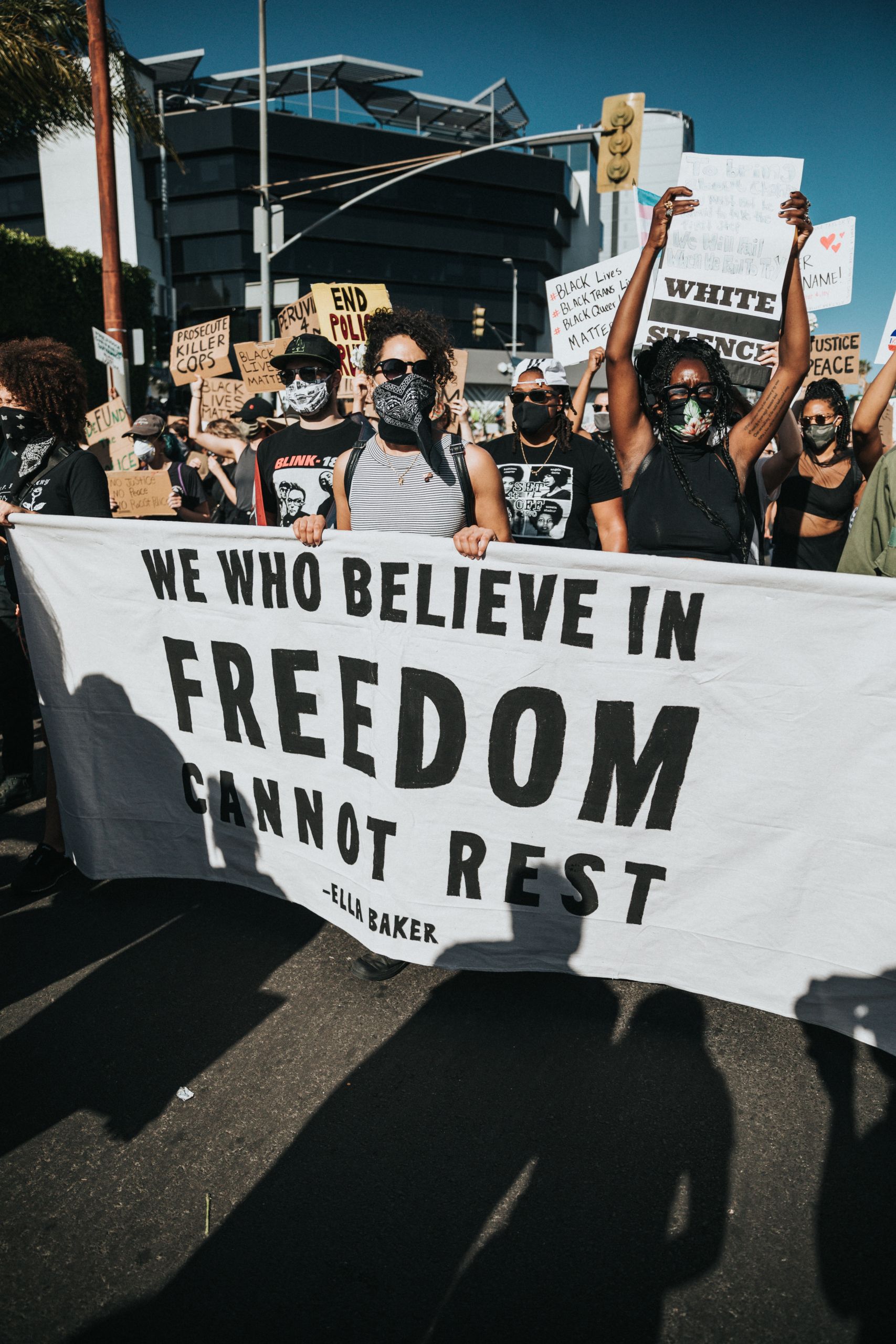 2020 was an expansive year for Common Counsel Foundation. Our community is growing, welcoming new donors, movement and funder partnerships, and staff.
We felt this in the requests for support during a year of crisis, uprisings for justice, and movement expansion led by grassroots partners. And, the response from donors was immense.
Last year we directed nearly $15 million in grants to community-led organizations, welcomed new donors and family foundations to our CCF community. Our donor partners – families, individuals and foundation partners – reached out to CCF to get information about what was happening in communities, and to get resources out the door quickly as possible to support the work grassroots leaders are carrying out in communities across the country.
While we felt the intensity in our work, the numbers backed up the sentiment.
We managed 655 grants, a 40% increase from 2019
We directed $15 million in grants to the community, a $5 million increase from 2019
2020 grants came from Common Counsel Foundation through collaborative grantmaking funds, donor-advised funds, and client foundations
These numbers represent a significant increase from 2019, including $3.5 million from new partners to Common Counsel Foundation.
In giving, especially in times of crisis, how we do it matters. General operating support accounted for 80% of grants, with the remaining 20% of grants going to support capacity building or programs. This practice of trusting the expertise of community leaders, being directed by their vision and on-the-ground experiences is at the heart of our work and how we show up.
Through Native Voices Rising and Fund for an Inclusive California, two of our collaborative funding pools, this year we increased grantmaking and streamlined the way we did it. We automatically renewed grants to current nonprofit partners, cutting out applications and written reporting, so we were able to fully process and send grants within two weeks, getting grants out to organizations during a time of increased demand and expanded services to their communities. 
Native Voices Rising made Rapid Response grants in spring and were able to mobilize funds to make a second round of grants in the fall, expanding our giving to reach 37 new nonprofit partners in the second round, and totaling $1.5 million in grants this year alone to Native-led nonprofits. 
Fund for an Inclusive California made over $600,000 total in Rapid Response grants to respond to community partners' immediate needs including $256,000 in Emergent Opportunity grants to make support available for new strategies and efforts for housing justice and $350,000 in COVID Response grants to address the health, violence and economic impacts of the pandemic on base-building and power-building projects and organizations during the course of the pandemic and uprisings for racial justice.
At Common Counsel Foundation, our practices and partnerships aim to advance a vision where community organizing and social movements have the resources for systems, policy and narrative change that set the course for community-driven liberation and reimagined systems.
Our role in philanthropy is to shift our power and agitate for social justice, working in allegiance to social movements that are the true drivers of transformative change.
2021 has already proven to be a continuation of this expansion and deepening of our work with all partners. We are grateful for the work of community organizers that continue to lead the way, and for donor partners supporting the movement to advance social justice.