About
We mobilize resources to support social movements
We believe social justice movements are the drivers of progressive social change. These movements are rooted in democratic principles that every person should have a say in the systems and structures that affect their lives.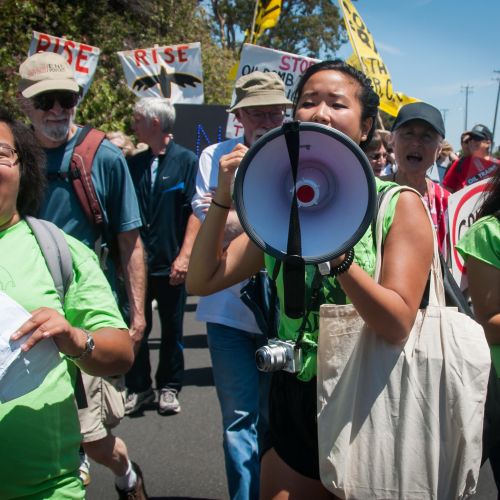 We believe these organizations that are often closest to the ground, have the richest understanding of the cumulative impact of multiple layers of oppression, and thus the multiple layers of change necessary to transform our communities, our society, and our planet. 
This belief is carried out in who we partner with and how we support social justice movements.
We envision a role for philanthropy that resets the power dynamic, from adhering to norms to agitating for social change, and working in allegiance to social movements that are the true drivers of transformative change.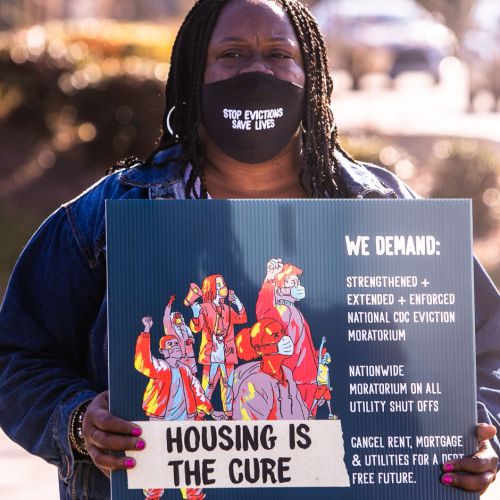 In this vision, community organizing and social movements have the resources for systems, policy and narrative change that unravel systems of oppression and set the course for community-driven liberation as well as the reimagined systems to uphold it.
This means resourcing movements, aligning and increasing the amount of dollars and social leverage going towards community organizing and other movement-aligned efforts.
At the core, this requires deconstructing philanthropy as it currently operates and in its place setting practices that provide social movements control over grantmaking resources and the social leverage that philanthropy holds.
Founded in 1988, Common Counsel Foundation has prioritized support for community-based organizations, building the leadership of low-income people, women, youth, people of color and others working for justice, equity, and a healthy, sustainable environment.
Common Counsel Foundation is the fertile soil that provides solid ground for collaborations between grassroots organizations and movement-aligned philanthropy to take root and grow.
The grounding in our values and practices is what makes the partnerships that grow with and grow from our organization special. 
Theory in action
We are committed to racial justice, equity and sustainability. Learn about the challenges and how we approach them.
At our core
We are committed to racial justice, equity and sustainability.
We believe in the power of communities and the right and ability of those communities to lead their own path to solutions to the challenges they confront.
We intentionally align our priorities and strategies with frontline communities and movements.
We engage stakeholders with transparency, accountability and candor.
We utilize philanthropic practices that reflect the way frontline organizations and movements are developing and growing.
We bring an intersectional justice-oriented lens to the work.
We invest in structural and systemic change that will impact root causes.
We support organizations based in and led by low income people, people of color (and are attentive to Black-led organizing specifically), women and LGBTQ people who incorporate an intersectional analysis and approach in their work.
We attempt to recognize and mitigate barriers, including power imbalances, in philanthropy for grassroots groups.
We promote full and democratic participation and seek to overcome barriers for all communities to engage in civic processes.
We carry sector expertise and lived experience in the justice issues we are tackling. That is why we are here. Tap to learn more about the people behind our work and joining our team.
Our board is made up of people who are leaders from the social justice movement, progressive philanthropy, finance and investment professionals, lawyers and accountants. All are leaders in their sectors and are rooted in social justice values.
Alex T. Tom (he/him), Chair
Center for Empowered Politics
China Ching (she/her), Vice Chair
Independent Consultant
Garrett Collins (he/him)
Abelard Foundation
Vanessa Daniel (she/her)
Consultant
Carly Hare (Pawnee/Yankton), (she/her)
Culture Surge
Dennis Quirin (he/him)
Raikes Foundation
Edward Sungkyu Lee (he/him)
Safe & Sound
Our staff brings a wealth of expertise, lived experience, and know-how to our work in progressive philanthropy. Our 18-member staff includes a full finance and operations team, grants administration, and program and philanthropic advising team that lead our pooled funds, partner with donor-advised fund holders, and lead our family advising practice. Our Management Team includes:
Peggy Saika (she/her), Executive Director
Sarah Gort (she/her), Managing Director
Philip Smith (he/him), Chief Financial Officer
Christen Lee (she/her), Director, Grants Management and Learning
Allistair Mallillin (he/him), Director of Asset and Strategy Building
Jazmin Segura (she/her), Director, Fund for An Inclusive California