F4ICA Fall Digest: Inland Region wins against discriminatory ordinance and CLTs in the news
A bi-monthly digest of F4ICA partners and priorities. Big steps in CLT adoption nation-wide, and wins at home against "crime-free" housing California's Inland Region.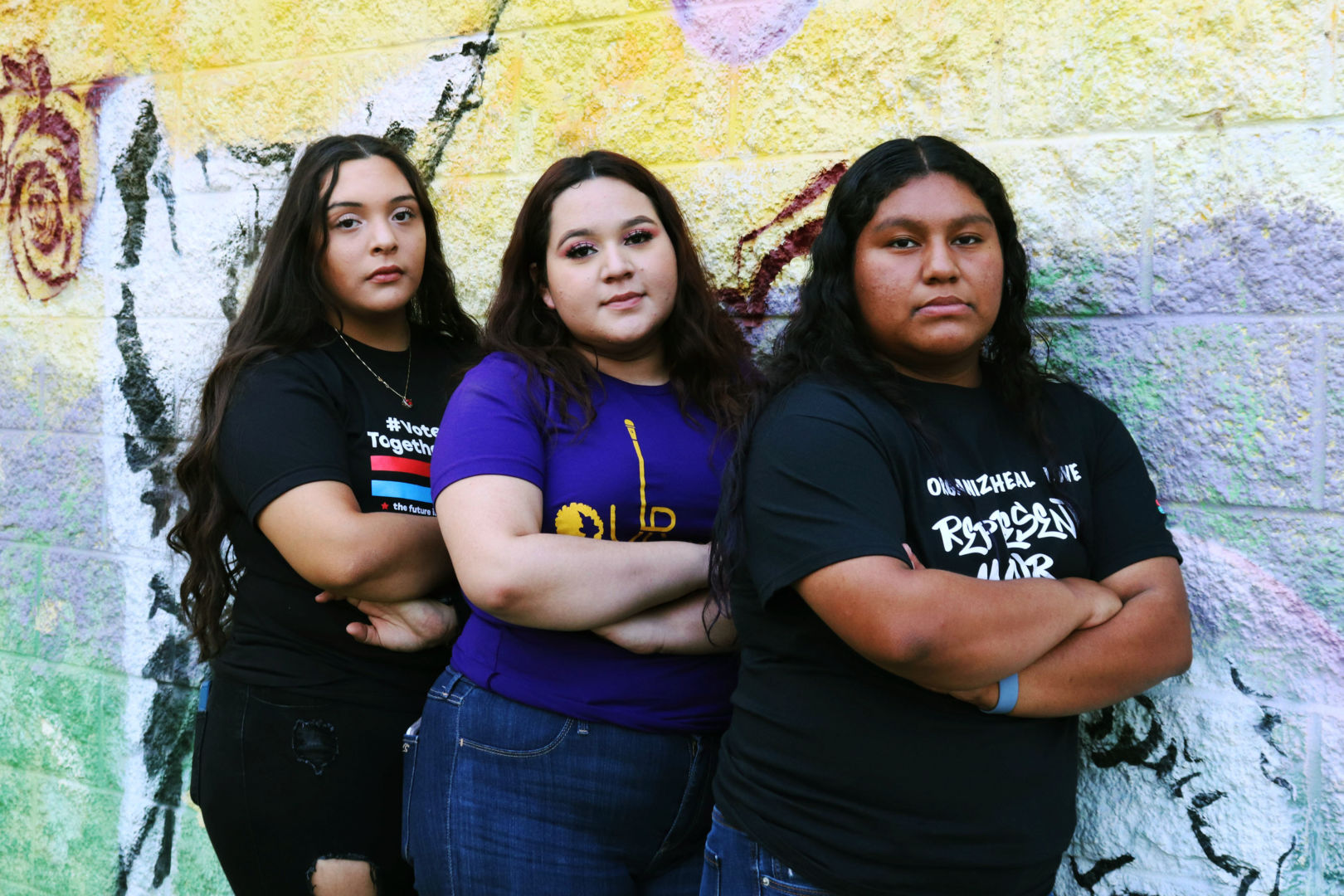 There is so much work underway for housing justice and equitable development, we are excited to shout out these updates from the Fund for an Inclusive California network.
Every few months we will be curating trends, wins, and new reports from Community Advisors in regions across Califonia. We are thrilled to share these updates, wins, and deeper context of the strategies and visionary approaches organizers across the state are using to expand housing justice for Californians.
We hope you will join us in celebrating these wins, and that the articles and reports are useful in your work as they are in ours, as we organize more resources and support for housing justice.
Celebrating Wins
Inland Region Pushes Back and Wins Against Harmful Housing Restrictions
Partners in the Inland Region have been organizing to have "crime-free housing" ordinances removed, to ensure these discriminatory restrictions don't keep people and families without a dignified place to call home.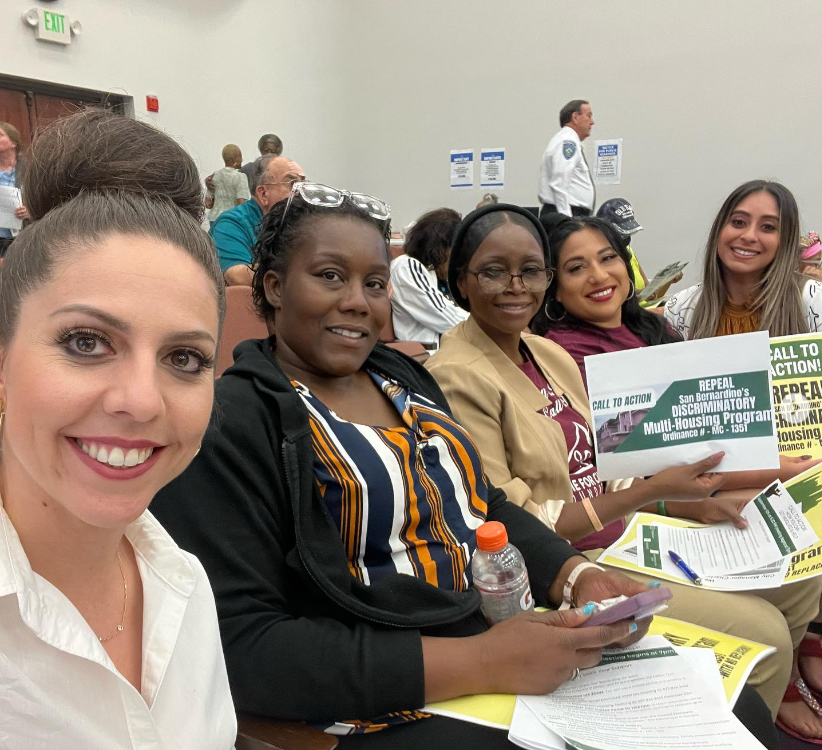 Time for Change Foundation focused on removing the Crime Free Housing ordinance in San Bernardino. "We had another city council meeting this month and successfully got it removed from the draft housing element for our city! We are so proud of our TFCF ladies for the hard work they put in supporting the removal of the Crime Free Program in San Bernardino. During this week's city council meeting the ordinance was approved to be removed! No more lease addendum, background checks, unlawful evictions, etc!!!!" See the TFCF team in action
---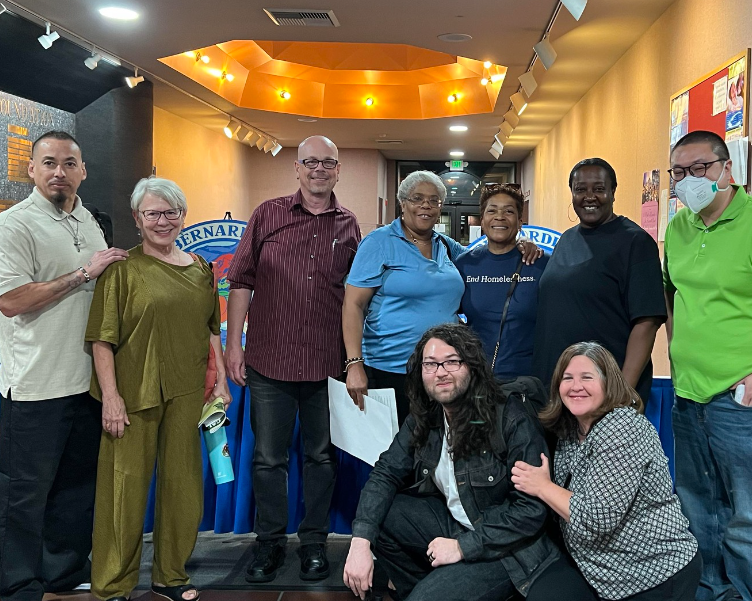 Starting Over, Inc. focused on removing the Crime-Free Multi Housing (CFMH) program in Riverside. "The CFMH program, run by RPD, requires nearly all property managers in Riverside to participate. CFMH programs have been proven to have a racist impact on Black and Latino renters. It is a major barrier to safe and affordable housing for system-impacted individuals and fosters more housing insecurity in our community – it's time for Riverside to remove this harmful program from its city language!" See the Starting Over, Inc. team in action
Celebrating Power California
This year marks Power California's organization's five year anniversary, and we hope you check out the stories celebrating the work of this true power house of organizing: 5 Years: New Lanes of Power.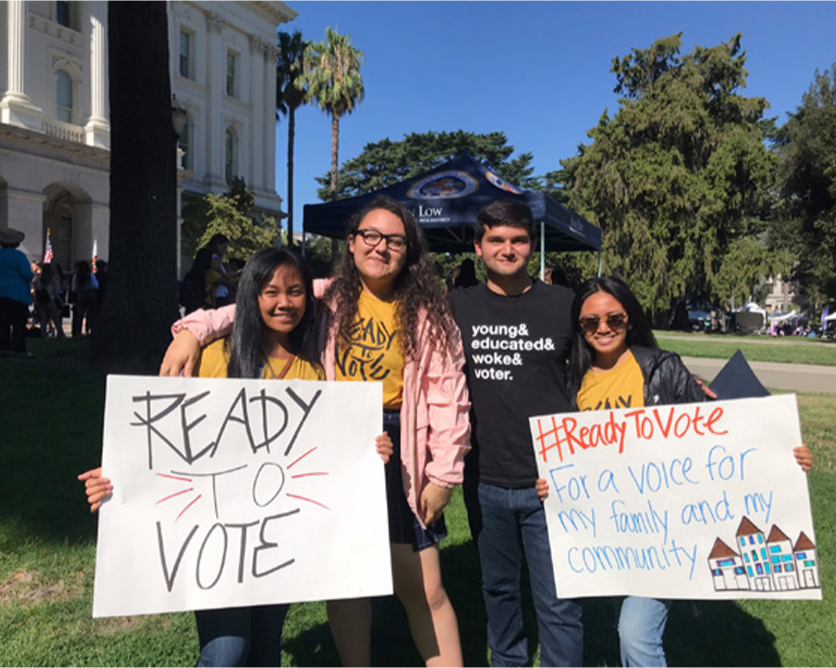 "From Oakland to Fresno to East Los Angeles, young voters of color are asserting they are the future of our state, and that their political power will no longer be dismissed or underestimated.
"In these past five years, I'm personally proud to have built a strong Central Valley leadership pipeline in our membership and in our organization. When I first came back to the valley 8 years ago I had a vision for youth organizing in my community but I didn't know fully how to make it happen until Power California became my organizing home. I'm so proud of our team and what we've built in a short time and I am excited to grow our power even more in the coming years. We could not have done this without you."
We are proud to support Power California, and their next generation leaders to take bold, unapologetic action for housing justice and so much more. Learn about their organizers and victories
Deeper Dive
In the News: CLTs, Civil Rights Roots, and Innovation in community ownership
Community-driven innovations to grow housing justice are a priority area for F4ICA's community partners, with an emphasis on community ownership through community land trusts, or CLTs. We are dedicated to supporting organizing for community ownership and stewardship of land, and the newly launched Community Ownership for Community Power Fund is another way that Common Counsel Foundation is supporting this work. We're excited to share these deeper dives into the history and current growth of community land trusts as a critical tool for housing justice.
Inside Philanthropy: It's Time for Philanthropy to Put Communities in Charge of Their Own Housing and Futures
We hope you saw this article in Inside Philanthropy spotlighting the work of organizations in Los Angeles: "A new study of a CLT pilot program in Los Angeles County, conducted with funding from the Liberty Hill Foundation and other foundations, demonstrates that the CLT model is cost-effective and popular with tenants, making it a worthy target for philanthropic dollars to scale up its reach and its impact." Read More
---
New York Times: Community Land Trusts Are Working to Create New Homeowners
This deep dive piece shares the social justice movement roots of CLTs and their current resurgence in cities across the country:
"Born of the Civil Rights Movement, community land trusts are working to preserve neighborhoods and create new homeowners, from New York to California. In recent years, community land trusts have been quietly expanding across the country — nowhere near a pace swift enough to combat the housing crisis in the United States, but enough for people to take notice. There are 315 community land trusts across the country, up from 225 in 2018.

Steve King, the executive director of the Oakland Community Land Trust, said California has seen its number of land trusts double in the last few years. Most of them, he said, were started by people of color in urban neighborhoods experiencing declines in population and homeownership. Nearly 45 percent of Black households own their homes, compared with more than 74 percent of white households."  Read more
---
SFCLT Receives $20 million grant from Mackenzie Scott | September 6, 2023
"The San Francisco Community Land Trust (SFCLT) is thrilled to announce a transformative milestone in our mission to create permanently affordable housing for low-to-moderate-income individuals and families through community ownership of the land. Renowned philanthropist Mackenzie Scott has generously donated a staggering $20 million to support our vision of building housing and homeownership opportunities for BIPOC communities previously excluded from access to wealth.
This monumental gift from Ms. Scott exemplifies a shared commitment to addressing the housing affordability crisis that is having a profound impact on the Bay Area. We are deeply grateful for her belief and dedication to investing in the Community Land Trust model at a time when many traditional funders have stepped back." Read More
---
Learn more about Fund for an Inclusive California and reach out to find out how we are investing in power building across California to grow housing justice for all.