CCF Board Member Spotlight: Vanessa Daniel
For the last four years, the Common Counsel Foundation has been privileged to have the leadership of Vanessa Daniel as part of our board. A longtime activist, organizer, and funder of social movements, read on to hear Vanessa's story and her perspectives on CCF's journey.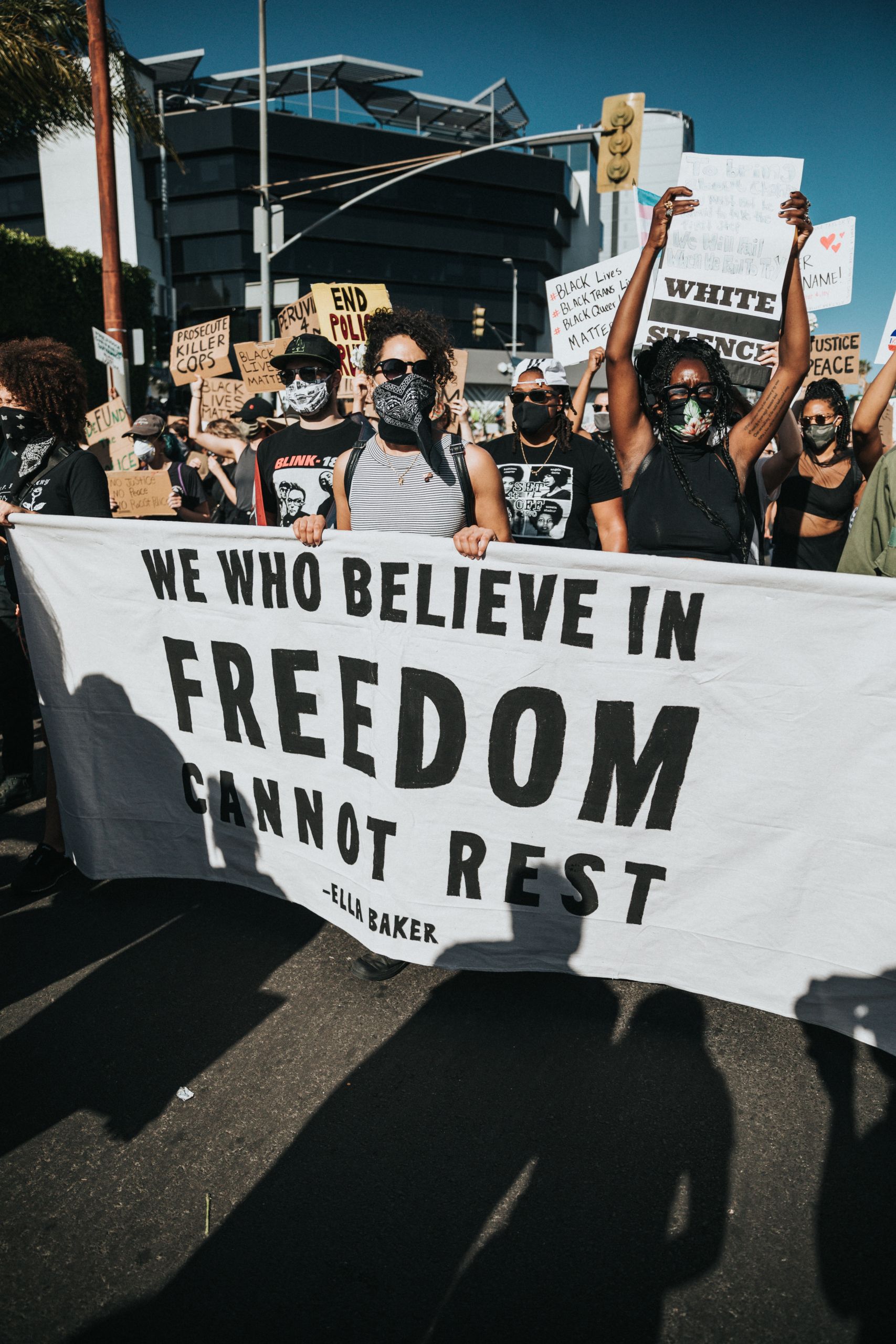 For the last four years, the Common Counsel Foundation has been privileged to have the leadership of Vanessa Daniel as part of our board. A longtime activist, organizer, and funder of social movements, read on to hear Vanessa's story and her perspectives on CCF's journey.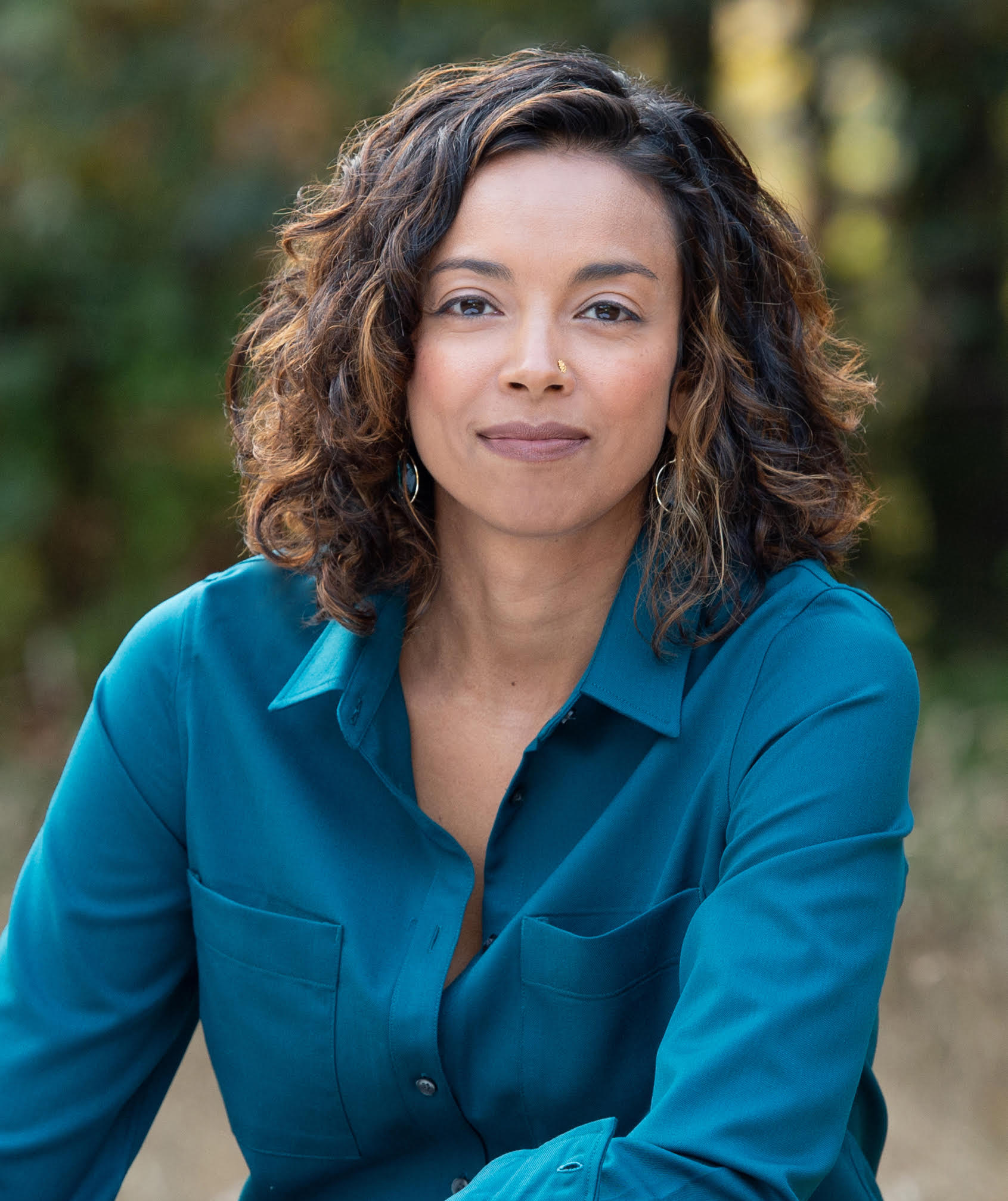 Please share a bit about you, your movement and philanthropy history?
I grew up a queer, mixed race kid in Seattle, WA in the 80's and 90's. My experience growing up at the intersections of so many forces around race, class, gender, sexuality, lit a fire in me to organize for a world in which our differences are expressions of choice and joy and hold no limiting power over our destinies, opportunities, and ability to thrive. I started organizing for ethnic studies and creating space for queer students and students of color in my high school at the age of 15. In college I teamed with classmates to organize around police brutality and the WTO. I studied the history of many grassroots movements led by people of color and wrote my senior thesis on the connection between the Black Power movement and the Cuban Revolution. Interviewing Panthers, traveling to Cuba and meeting organizers from Oakland helped inspire to me to move there after college. My first love is writing, so I entered movement with that offering. At Applied Research Center (now Race Forward) I wrote to support welfare moms organizing against welfare reform under Clinton, and to document powerful grassroots organizing work happening across the country.   
I realized that to write in ways that supported social change I needed to understand the engine of that change: grassroots organizing. I set down my pen and went through the Movement Activist Apprenticeship Program at the Center Third World Organizing to learn community organizing. I worked on campaigns for immigrant rights and for living wage at the Port of Oakland. Then I joined SEIU to organize homecare and public sector workers. While I was helping to make change, I burnt out from this work, and I started to see the challenges of our labor, organizing and movement infrastructure.
This brought you to philanthropy?
Yes. An organizing colleague of mine sent me a job posting for a two year fellowship at a foundation. They had to send it to me several times because I was very skeptical about philanthropy, but they convinced me that it would be an opportunity to move funds to important grassroots work and to step back and get a birdseye perspective on movements. I never thought I would stay in this sector, but after two years, I realized I had a knack for inspiring people with a lot of wealth to see and value the leadership of people of color organizing to build grassroots power.
I realized one of the ways I could support the movements I loved so much was to help people build solidarity through sharing resources and power across lines of race, class and gender.
Later, I founded Groundswell Fund – which became one of the largest funders in the U.S. of grassroots organizing led by women of color and transgender and gender non-conforming people of color. Rooted in a belief in the power of organizing at the intersection of race, class and gender, over the course of 17 years, the Groundswell Fund team moved over $100 million to grassroots organizing groups fighting for social justice across the country. Our community included over 250 grant partners, 40 foundation supporters, and more than 2000 individual donors. I'm particularly proud that we built an organization where people reached for and stood in solidarity with each other across vast differences in race, class, and gender, and that we did this with supermajorities of people of color and transgender folks on our board and staff. This allowed everyone in the Groundswell community to live into a core value around shifting power and resources into the hands of grassroots leaders who are deeply trusted by the historically marginalized communities they serve. 
What are some of the values or beliefs that underpin why you got into this work?
Grassroots organizing is the engine of social change. That is when the people most directly impacted by a problem gain the abilities to use collective action to impact the policies and systems that impact their lives. Together they can create beautifully imagined systems that can save the planet, realize full democracy, and enable humanity to evolve.
I deeply value intersectionality – telling the whole truth. Too many on the left will tell the truth about climate change but lie about the existence of white supremacy. They will tell the truth about immigrant rights while sweeping homophobia and transphobia under the carpet. Or tell the truth about capitalism while neglecting to talk about patriarchy.
We liberate ourselves and everyone by telling the whole truth. I firmly believe that not all, but many of the people living at the sharpest crosshairs of different types of oppression understand most clearly the path for freedom for everyone. Many of these people are leading in social justice movements today. We should follow their lead.
Why did you decide to join Common Counsel Foundation's Board?
Common Counsel Foundation has been on the vanguard of funding cutting edge social change for more than 30 years and is a pillar of support for progressive movements in the United States. The community of individuals involved in CCF over the decades include many salt-of-the-earth organizers and as a result there is a strength in the accountability CCF has to grassroots communities.
CCF is a tried and true partner in movement work. Its team has a track record through the years of unwavering clarity in funding grassroots power. I trust CCF to move money to the organizations best positioned to advance social change.
Tell us about how CCF has changed since you joined the Board. What are your hopes and aspirations?
CCF was funding the most cutting edge organizing and racial justice work across movements decades before it was popular to do so. They have stayed steady and clear in their integrity about this work for so many years. We're now at a time in history where society and philanthropy is waking up to the power of the type of grassroots organizing that CCF has been funding for decades.
The wave of uprisings at the turn of the decade prompted more interest in racial justice and organizing from the philanthropic sector. Having existing expertise, CCF was able to scale up its organizing support exponentially to meet the growing demand that accompanies this awakening, and to offer donors and foundations a trusted partner in advancing social change and racial justice.
I was proud to be on the board that supported CCF to become the fiscal sponsor for the Movement For Black Lives (M4BL). M4BL in concert with many Black-led organizations and spontaneous community-level responses created the largest protest movement in United States history, helping galvanize 30 million people into the streets across the globe in 2020. For more than a decade, CCF has also been a national philanthropic leader ensuring that Native communities are resourced to do critical work.
My aspiration is that CCF continues to do this work – and to take advantage of this narrow window of time humanity has to turn the tide against authoritarianism, fascism, and climate change.
What's one thing that keeps you up at night regarding philanthropy or movement work?
We in philanthropy are challenged by two things: First, there's a gentrification of the concept of funding organizing, racial justice and social movements. These have become catch-phrases that have lost their meaning. Instead of funding grassroots organizing groups that are structured to be led by and accountable to real people in historically marginalized communities, we are seeing these terms used like a tagline while money continues to flow to places that are disconnected from the frontlines. Most philanthropy continues to be led or staffed by people who neither understand, or have any relationship or accountability to grassroots social justice movements and the communities they serve.
My advice to funders and donors is: don't reinvent the wheel, work with CCF and other trusted public foundations and intermediaries that have a track record of working arm-in-arm with social justice movements.
Second and related, there's white-lash in philanthropy following the wake of the racial justice uprising and progress that led to some systems change. We are seeing the repackaging of old ideas as new ones, such as "it's more strategic to work exclusively within existing systems and structures rather than challenging them to transform", instead of evolving to recognize the importance of both inside and outside strategies focused on transforming what doesn't work. There has never been a time in the U.S. that there was progress towards women's rights, racial justice, etc., that wasn't followed by backlash. We need to be savvy enough to recognize it and not play into that. There is not enough time left on the clock of our planet to move in timid and incremental ways. The notion that there is safety in that is an illusion. There is safety and security in boldness, in demanding the fullness of what our communities and planet need to survive and thrive.
What's one thing that gives you hope?
We have an embarrassment of riches in terms of good hearted movement leaders who are building grassroots power. Their leadership is high integrity, visionary and clear. It gives me so much hope each and every day when I talk to these leaders and they share their hopes and vision. They know the way to freedom for all of us. For those with access to resources it is our profound responsibility and should also be our deep honor to resource them to the absolute fullest.