GXF Spotlight: Firelands Workers United, Native Justice Coalition
Hear from two frontline organizations about how GXF grants have supported them to collaborate and take quick action in moments of opportunity.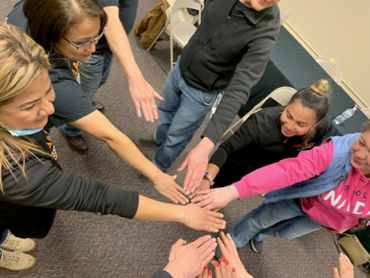 The Grassroots Exchange Fund supports frontline organizations to work together and take quick action in moments of opportunity.
Common Counsel Foundation's Grassroots Exchange Fund is a small grants program designed to support rapid response networking and collaboration between grassroots social change organizations. Since 1987, GXF has helped support and provide opportunities for organizations to build change through engagement, build collaborative campaigns, and benefit from organizing and training opportunities. The fund's quick turnaround time allows organizational leaders to have financial support in periods of unforeseen changes. For many grassroots groups, a small grant can go a long way.
Firelands Workers United
Since 2019, grassroots organizer Firelands Workers United has advocated to build the capacity of rural working-class people in Washington. Founded by a vibrant mix of grocery workers, mill workers, cannery workers, and home health aides, they work to gain transformational policies for a just and green economy.
Common Counsel Foundation's Grassroots Exchange Fund was able to quickly approve a small grant to support Firelands' worker-led strategy retreat. As one of the goals of GXF, the fund looks to support organizational learnings that happen through collaboration, skills-building, and relationship building.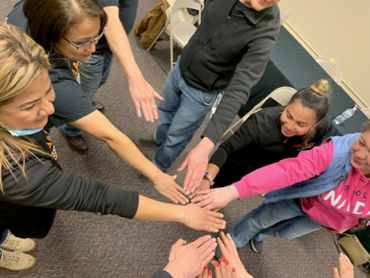 "Small grants make it possible to pay for the small but qualitatively valuable things that make our work sustainable: an extra in-person trip to support a new organizer with in-person coaching rather than just zoom coaching; a good meal for the campaign committee or steering committee meeting that also pays the caterer a living wage; child care coverage at an event" shared Firelands Workers United Executive Director Stina Janssen, "These small things make a huge difference for the quality of the experience of our members — feeling appreciated and supported to sustain the hard work of building power."
Native Justice Coalition
Native Justice Coalition provides a safe and nurturing space for Native people to engage and work toward an anti-oppression framework. They build toward partnerships that center Native people in racial justice and support culturally affirming healing and harm reduction. As a long-time grant partner of Common Counsel Foundation, Grassroots Exchange Fund supported Native Justice Coalition's goal to bring resources and programming into tribal communities and support their Native and First Nations-led racial justice work in the Great Lakes. For more info on this critical work, Anishinaabe Racial Justice Coalition.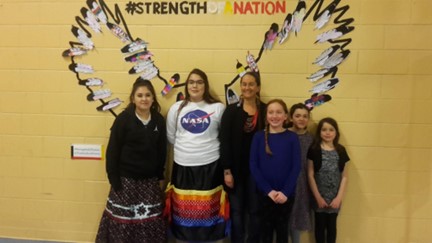 Executive Director Cecelia LaPointe reflects that the grant was "able to strengthen our general operations overall, allowing us to expand in working with consultants to help our organization grow. While a small grant, it has made a difference in the direction we are going."
For more information, please review the Grassroots Exchange Fund Grant Guidelines for full application details and criteria. Please reach out if you have any questions or share with an organization that would be an ideal fit.