Susan Wells: A Tribute to One of CCF's Founding Family Members
"Susan cared a lot about a wide array of social justice causes, but she didn't just care about the cause, she also cared deeply for the people leading the cause, for the organizers and the community leaders out there every day pushing for justice. "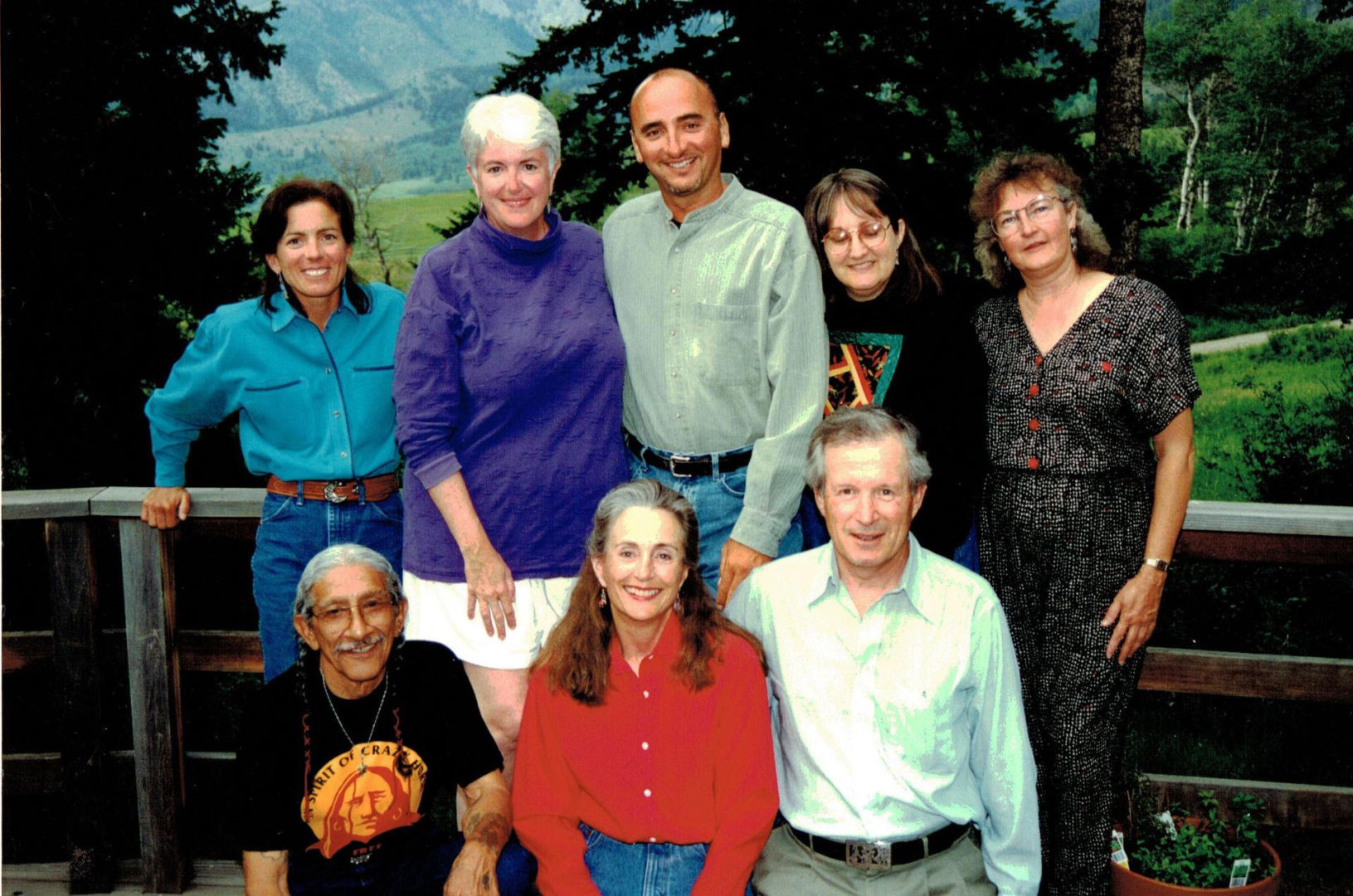 We are saddened by the recent loss of Susan Wells, who alongside her husband Albert Wells and his siblings, were central to the progressive ethos of Common Counsel Foundation.
Their vision led to the founding of Common Counsel as a fierce supporter for grassroots social change in 1988, tackling a range of issues from native sovereignty, coal mining, farm labor, and garment sweatshops. Perhaps one of Susan's greatest contributions was her care and concern for the long-term sustainability of organizers at the frontline of our social movements. This led to the establishment of Windcall to provide respite and revisioning to leaders in the nonprofit community. Albert and Susan hosted over 300 community leaders over 17 years at Windcall and helped to transform how organizers around the U.S. view their work – but perhaps most importantly how they engage in self-care for the long haul.
Please continue below for more about Susan's work, as well as an opportunity to contribute to the Susan and Albert Wells Memorial Fund.
Nearly 35 years ago, over lunch at a café in San Francisco's Rincon Annex, Susan and I batted around ideas for the Windcall Institute. As long-time supporters of the Highlander Center in Tennessee, Susan and Albert took inspiration from Highlander, but she had a very particular concern. Susan wanted Windcall to be a place that nurtured and fed – literally! – the organizers who would be its residents. They would not be expected to deliver reports or plans or propose new projects at the end of their stay. Rather, they would receive the kind of care and attention they had spent years giving to others. Thus, Windcall would provide delicious food prepared by a talented cook; art and writing supplies and a place for those activities; a calm, comfortable and spacious room of their own; the company of colleagues from around the country also in search of respite; magnificent vistas; and access to Montana's mountains. She wanted to create a place where organizers would have a chance to learn "to work soft, not hard," in the words of Reverend Mac Legerton, one of Windcall's first residents.

At Windcall, Susan transformed hospitality into an act of solidarity.

Leah Brumer, Abelard Foundation Executive Director (1983-1993) and Common Counsel Foundation Executive Director (1988-1993)
"Susan cared a lot about a wide array of social justice causes, but she didn't just care about the cause, she also cared deeply for the people leading the cause, for the organizers and the community leaders out there every day pushing for justice. That care was consistent and present in all of our conversations. She knew how hard social change can be, and the many ways that oppression and marginalization can take a toll on organizers, their families and their communities. The compassion that she brought to the work of supporting grassroots organizations was very grounding. Her heartfelt care also extended to the Common Counsel team in our role bridging resources to grassroots organizers across the country and I really appreciate her for that as well."

Luke Newton, CCF Senior Program Officer (2005-2015)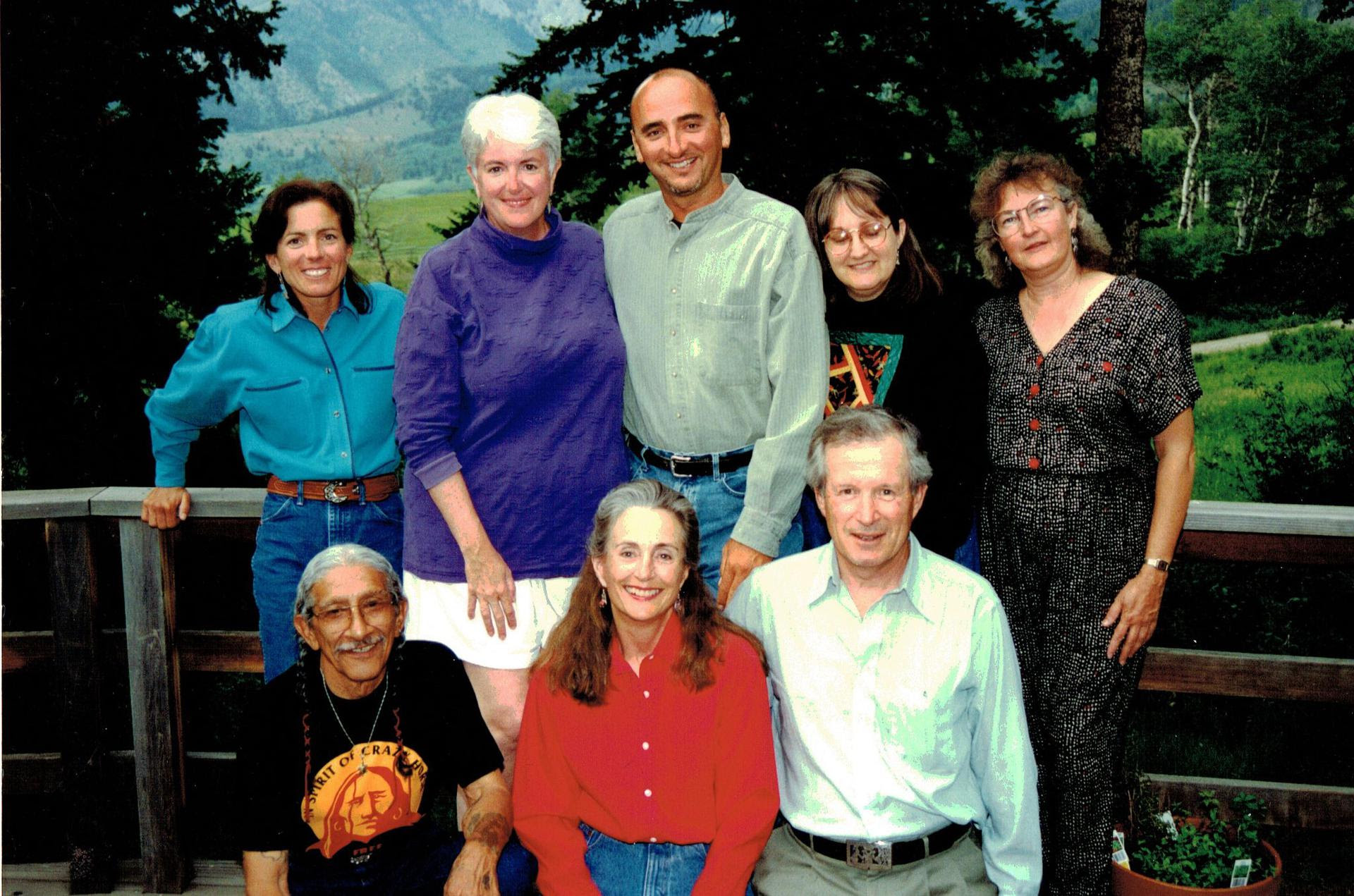 Susan Wells Obituary by Viviana Rennella, Windcall Institute Executive Director
Susan and her husband Albert (Albie) founded Windcall in 1989 after years of supporting progressive organizers through Abelard, their family foundation. Through their foundation, they met many organizers who were exhausted, burnt out, or at a crossroads in the social justice movement without a way to navigate change. The Wellses decided to offer organizers a restorative retreat at the guesthouse on the original Windcall ranch in Montana.
'Running Windcall was a joyous experience for both Albert and me. It truly was a work of our hearts, and as such, it gave back in equal measure everything we brought to it.' – Susan Wells
The residents who went to Windcall in Montana spoke about the unique magic of the ranch, its mountains and horses, and everything it offered to residents. Much of that magic was woven together by Susan who, with her holistic therapist training, introduced practitioners with diverse healing modalities and let residents explore on their own what they needed at any time. This unique approach has remained a through-line for Windcall residencies and truly sets it apart.
In 2017 after Albie passed away, Windcall created a Memorial Fund in both their honor. That year, we welcomed 11 residents into Windcall residencies. This year, 60 movement leaders will experience the nurturing and transformative residencies in this time of great trauma.
With the passing of Susan, we invite you to consider a donation to the Memorial Fund to continue their legacy and unique gift to the movement, which is now in your and our hands to carry on.
Albie and Susan' memory is a blessing to all of us as we continue their important work to nourish the minds, bodies and spirits of movement organizers.