CCF's Grantmaking for Social Justice in 2022
In a year of big planning and doing, Common Counsel Foundation made $32 million in grants and continues to grow our community of partners.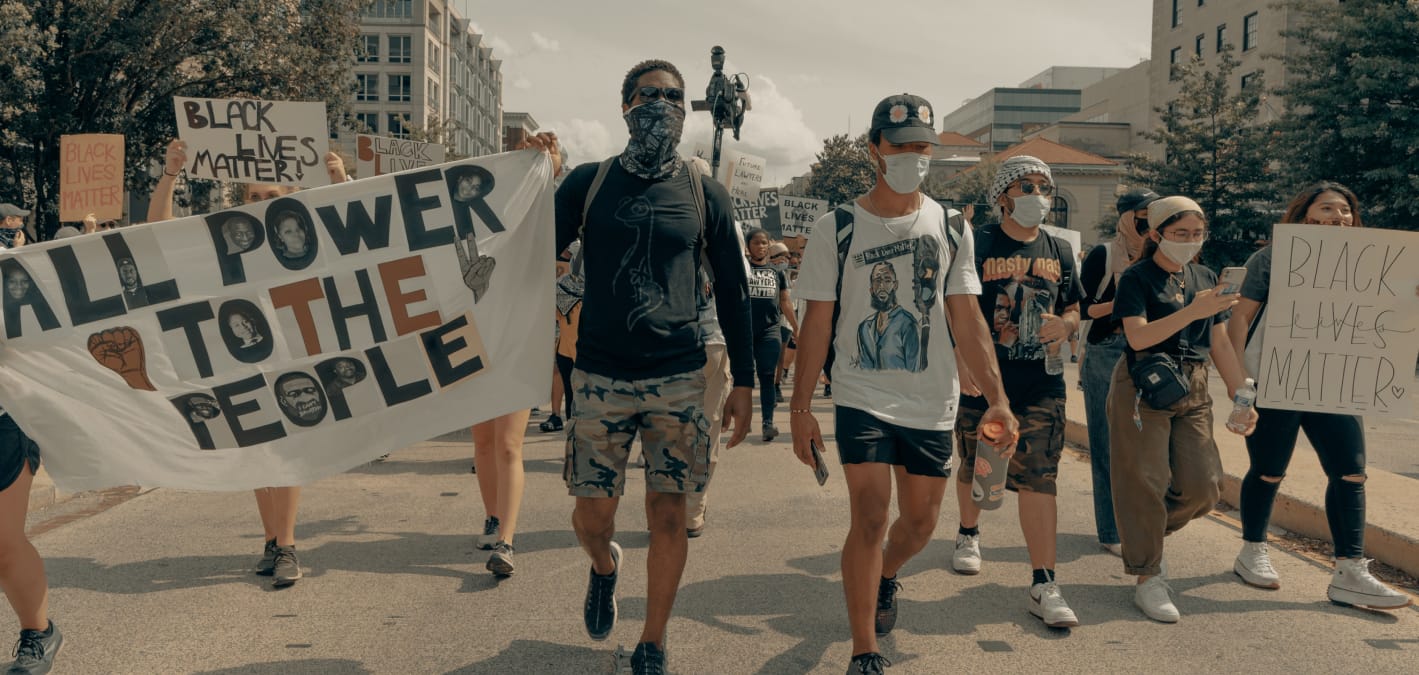 In a year of big planning and doing, Common Counsel Foundation made $32 million in grants and continues to grow our community of partners.
The last year held many projects and priorities, but all of them focused on growing our commitment to supporting social justice movements. Through planning for new phases of work, sustaining partnerships, our leadership transition, and mapping future commitments, we planted the seeds of solidarity in 2022 that will continue to grow this year and beyond. Last year we made and facilitated deeper commitments to communities and aligned more funding to social justice movements and grassroots organizations.
In 2022 we directed nearly $42 million total in grants to organizations through our grantmaking and our donors and partners, and welcomed new donors and family foundations to our CCF community.
68% increase in grant dollars to community from 2021
$32 million in grants from CCF to the community, a $15 million increase from 2021
80% of grants were for general operating support and 20% were for capacity building
In grantmaking, how we do it matters. General operating support accounted for 80% of grants, with the remaining 20% of grants going to support capacity building or programs. This practice of trusting the expertise of community leaders, being directed by their vision and on-the-ground experiences is at the heart of our work and how we show up.
Read highlights about our partnerships and work aligning resources for social justice movements:
Native Voices Rising celebrated a successful $10 Million dollar campaign in honor of their 10th anniversary to support Native-led organizing and advocacy.

Fund for an Inclusive California brought together community and funder partners for their Statewide Convening, celebrating what the model and partnership achieved in the last four years.
Our donors connect with our values and want a philanthropic partner who understands structures of inequity and racism.
Last year we spoke with Connie Heller, a donor who partners with CCF as a home for her giving to support community power that uproots structural racism. Read more about Connie's power-building focus.
"It's important to support the grassroots organizations, they are powerful because they allow for complexity. They are not single-issue or single focus, which is historically how philanthropy funds. We, in philanthropy, must recognize the expertise grassroots leaders bring to the table, and the power organized communities have to hold decision-makers accountable to their constituents."

Connie Heller
2023 has already proven to be a continuation of deepening of our work with all partners. We are grateful for the work of community organizers that continue to lead the way, and for donor partners.
We remain firmly rooted in solidarity with social justice movements and growing relationships, resources and progress toward the just, equitable and democratic society we hope for.