We shift power to movements
Common Counsel Foundation is working to achieve agency, freedom and wellbeing for ourselves, loved ones and community. Be a part of the effort.
Announcing Our New Executive Director
We are thrilled to welcome Sangeeta Chowdhry as our new executive director, bringing her exceptional experience as a strategic leader with deeply held social justice values to the justice and equity issues we work on with partners every day.
Voices
Hear from frontline movement makers across the U.S.
Stories
Read the latest headlines featuring CCF partners and their powerful work.
stats
Relationships are at the core of our work. Each connection add strengths and insights, growing what is possible when we work together.
Years supporting social justice
Individual and families entrusting CCF
Grants for general operating support
Reclaiming Equity
With a home base in California, we invest in people and power-building groups on the frontlines of our country's largest social justice issues. Explore our work in:
Innovative Organizing in California's Inland Region
The Inland Region has a powerful history of innovative organizing, in this session we heard from racial, economic and housing justice organizers.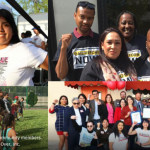 On the Louisiana Coast, an Indigenous Community Loses Homes to Climate Change
Documentary shared stories from the Biloxi-Chitimacha-Choctaw people, an Indigenous tribe that has lived on Isle de Jean Charles for more than two centuries, and at a crossroads with increasing massive flooding.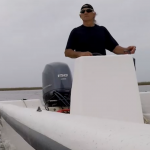 Native Voices Rising Supports COVID-19 Resilience and Recovery by Awarding $1.5 Million to Native-led Nonprofits
We are pleased to announce $1.5M of grant awards to 89 Native-led groups, with nearly half of funds going to new grant partners.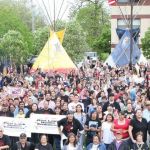 New report shares insights from three years of partnership for housing justice
We are excited to share insights from our journey listening and learning alongside community leaders in California at the forefront of housing justice.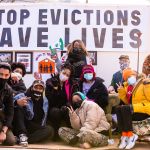 Partnering to Support Values-Forward Philanthropy
Common Counsel Foundation partners with families and individual donors to expand philanthropic resources for progressive social movements. We are excited to welcome these new partners to the Common Counsel Foundation community.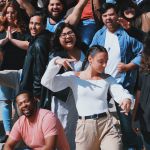 The Climate Crisis Demands a National Black Climate Agenda
Op-Ed by Colette Pichon Battle in The Hill announcing the Red, Black and Green New Deal, a climate agenda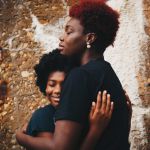 CCF's Grantmaking for Social Justice in 2020
2020 was an expansive year for Common Counsel Foundation. Our community is growing, welcoming new donors, movement and funder partnerships, and staff.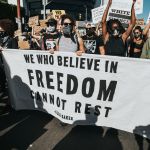 Haiti faces disasters and chaos. Its people are most likely to be denied U.S. asylum
NPR reports on personal stories of people seeking asylum at the Texas border, sharing history of U.S. interference and interview with the Executive Director of UndocuBlack.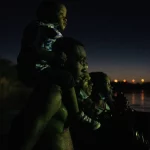 Native Voices Rising Grants $2 Million to Community Organizing and Advocacy Efforts Led by Indigenous Communities
Native Voices Rising, is honored to announce the granting of $2 million to 88 Indigenous and Native-led advocacy and organizing groups.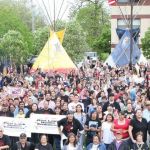 Lawmakers have bodily autonomy; so should constituents
Bold Futures NM's Kat Sánchez writes for the La Cruces Sun News about the importance of bodily autonomy.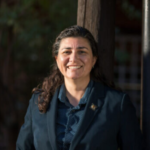 Op-Ed: Let's Liberate Our Hair at Work
National Black Worker Center Executive Director writes for Newsweek about the ties between white supremacy and oppressive hair standards for Black women.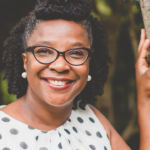 California Set to Extend Eviction Protections
The New York Times reports on California lawmakers' deal aimed at preventing California from falling off an "eviction cliff," featuring the work of F4ICA recipient Housing Now.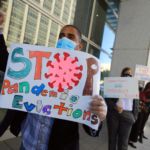 Climate activists in South Dakota organize to #CutMethane
CCF Environmental Action Fund grantee Dakota Resource Council is on the front lines in the movement to Cut Methane.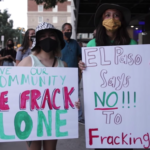 Colorado bill would regulate toxins in communities, especially low-income areas
Colorado Politics documents the movement of HB20-1265 through the state legislature and showcases viewpoints of bill advocates, including climate justice leader from Colorado People's Alliance.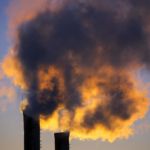 Commemorating the Anti-Racial Profiling Project One Year Anniversary
CCF grantee Asian Americans Advancing Justice shares its milestones after one year of fighting racial profiling in its community.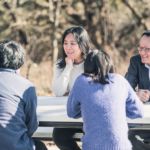 Environmental Justice: The Issues Faced
CCF Environmental Action Fund grantee North Carolina Environmental Justice Network celebrates 20 years of fighting climate, environmental, racial, and social injustice.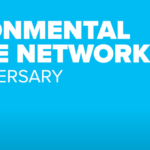 Immigrant Mothers Pressure Senator to Support Path to Citizenship in Reconciliation Package
CCF Grassroots Exchange Fund recipient Movement for Justice in El Barrio demands support for a path to citizenship for immigrants in the budget reconciliation package.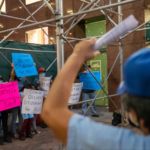 Searching for the Lost Graves of Louisiana's Enslaved People
CCF Grassroots Exchange Fund recipient Lowlander Center is doing critical work to protect ancestral burial sites of enslaved people against the expansion of toxic petrochemical plants.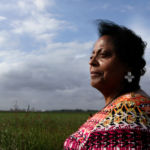 Texas Republicans Fail to Gut Local Labor Protections
Texas Observer reports on Texas' 87th legislative session and a hard-fought victory for labor advocates including Workers Defense Project.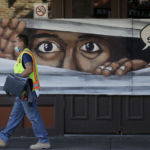 Growing the power of social justice movements
We welcome new donors, movement and funder partnerships, and staff.